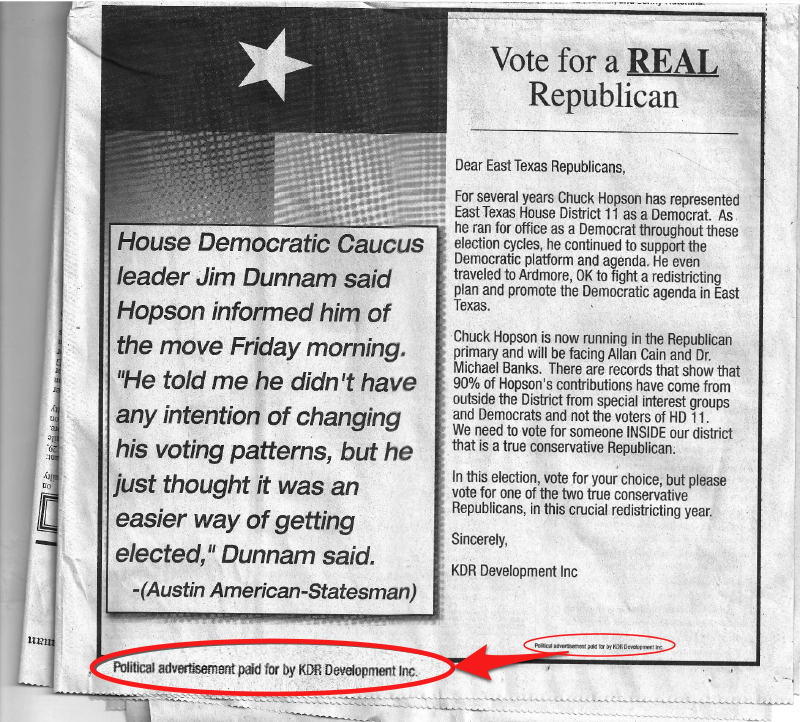 Remember when The Supreme Court made the decision to allow corporations to take part in our elections, and the GOP while celebrating behind closed doors came out and said that Democrats were just inventing rhetoric to scare you?
This week, the first corporate campaign ad has been published; and with the new healthcare reform bill signed into law it will surely be the beginning of massive corporate participation in the upcoming election.
Note that there's no attempt to hide the funding source as the ad takes the form of a letter signed, "Sincerely, KDR Development, inc." Apparently, the president of KDR Development, which bought the ad, had previously run against the incumbent state representative and lost.